Forming Boot Horn
Home > Forming Boot Horn
Forming your Boot Horn
Forming: Once you receive your Boot Horn(s), it will just need to be formed. Roll boot horn print side out, insert into your boot or shell, let form 1 hour, remove and use.
Roll Print Side Out.
Insert Into Your Boot.
Let Form 1 Hour, Remove.
How to use: Review the "How to use your Boot Horn" instructions printed on your boot horn.
Storage: Store, flat or rolled, in your boots, shell, gear bag, backpack, vehicle or locker.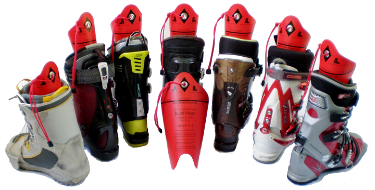 PUTTING ON SKI & SNOWBOARD BOOTS IS NOW A LOT EASIER!
HELPFUL LINKS