Putting on ski boots, ski boot help and help with ski boots.
Makes putting on ski boots & snowboard boots easier. Protects your hands while replacing liners after removing for drying overnight, washing or custom boot fittings. Liners last longer & boots fit better.
Made in USA with Moldable DuraSlip technology.
Recreational, vacation, intermediate or expert skier.benefits of the Ski & Snowboard Boot Horn - it makes putting on ski boots easier. Rental boots to stiff tight fitting race boots. Racers, ski patrollers, ski instructors & backcountry skiers will like the ease of replacing liners daily after pulling them to dry overnight. Professional boot fitters will like the ease of pulling & replacing liners during a custom boot fit. The Ski & Snowboard Boot Horn is the solution for skiers & snowboarders to make putting on all types of boots easy.
Putting on alpine ski boots
Putting on snowboard boots
Putting on telemark boots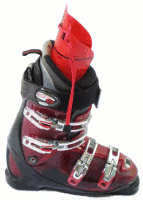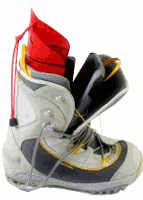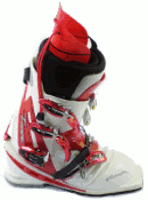 (USD)

$9.95

(ea)
(plus shipping/handling)



FREE SHIPPING
on all additional
Boot Horns!

Ship Worldwide!




You can edit quantity on cart page.
Safe & Easy way to insert liners